Let me get back to this subject of black men supposedly being enthralled by The Becky Persuasion.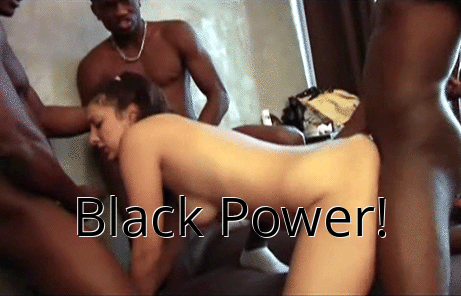 I think I'm going to have to explain my perspective again.
You snow bunny: I don't idolize you; you're just something different for Ole Reecie to run through.
You're not the light of my life or the best part of waking up — I don't drink coffee — so, I don't need your Folgers in my cup.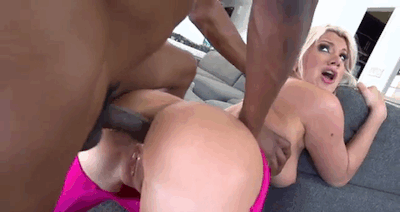 I just want to get behind you and your pale little butt — and fuck — until your firmly spanked ass makes me bust nuts.
The sordid death grip I'll have on your hips should make you lose it.
also…
I just want to see what you taste like on occassions on a few moonlit nights.
You see, I dig those Wendy's double burgers and fries, but too many days of eating those things and I'm looking for — some Kentucky Fried Chicken thighs.
Mexican dishes also creep onto the scene; buffalo chicken wings also get the best of me.
Do you get what I'm putting down — you PAWGs, slim somethings, and skinny minny white girls — you will never be Reecie's sole world.
I dig variety; I dig a cornucopia of women's backsides; even though they frustrate me all the time — on black girls' undersides — I, too, will dine.
The Mexican and Puerto Rican senoritas have partaken of my fresh mouth; I was one seductive little menace when I ran those mean streets down south.
I'm the equal opportunity devouverer, and Little Kaylee: you're just a blur — a blip on my scanner — I won't wave you around like you're some banner.
I'll fuck you for sure; I'll even lick your bottom with all my oral might at times; but, worshipping you — idolizing you — is a goddamn crime.
Your little pink snatch was made to be played with; it was made to be the object of a black man's dick.
Wouldn't you agree?
When your legs are up in the air or your hand is pushed into your panties, you should fantasize about me — The Savage Beast.
Rubbing one out to my voice and what I've just penned is what this shit is all about.
I'd love to be there to get a glimpse of you being a whore while you make that hood spread like some umbrella during a downpour.
Your facial expressions along with the swaying of those hips would move me; I'd most likely whip out my dick and jack at it alone with you in this scene.
So, in ending, my little honey: you're cool and all, but don't think you're the creme de la creme of nasty drawls…