Shaking ass is what these broads do. If they insist upon twerking, I'll take a peek at the bottom before we screw.
If it's not me, they'll shake it for another guy or gal in the community.
I think I want to get my feel plus a good ole fashioned, salacious thrill.
I might even lick the butt of this debaucherous slut.
I might lick her cunt, too, before this sordid night is through.
You know how I do it; young, middle-aged, and old hoes are on my to-do list.
No bitch is immune to my devious advances unless she's underaged; I verify by ID, so I'm not trying to get played.
BTW: If she has a kinky friend,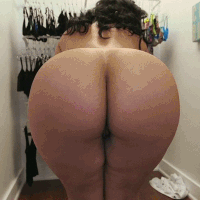 Let the soxiante-neuf begin.
…to be continued